Vehicle Repair in Chennai
You've probably noticed that Chennai is a busy place. So when your car, motorbike or auto rickshaw breaks down in the middle of the city, you're well and truly stuck.
Vehicle Repair in Chennai: Chennai Garage to the Rescue
Luckily for you, Chennai Garage have years worth of experience fixing every imaginable problem under every imaginable condition. Our we offer comprehensive vehicle repair in Chennai from tuk tuk repair to cars.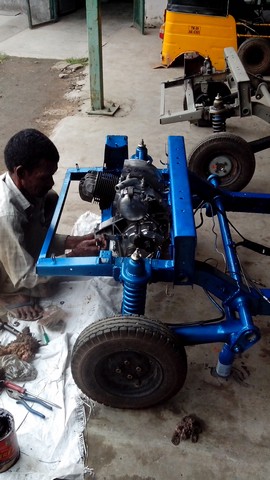 We've undertaken rickshaw repairs in Chennai to Ambassador repairs in Hyderabad. We have extensive experience reparing Indian vehicles, both at home and away as part of our ongoing partnership with rally organizers The Travel Scientists.
So whatever state your vehicle is in, and if you need vehicle repair in Chennai, then we can do something about it!
Give us a call today.