The Golden Ambassador Car

It's been just over a year since Hindustan Motors closed their doors and the iconic Ambassador car ceased production, but for 40 million Indian rupees, you could get a high-tech gold recreation of the famed Indian car.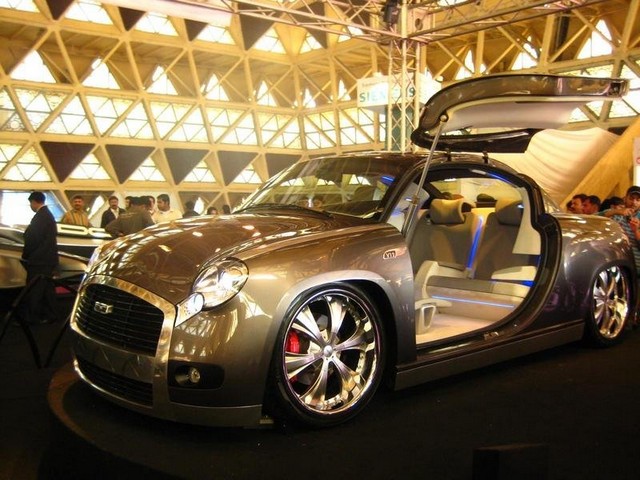 Since the Ambassador only went off the market in 2014, the car might not have classic or vintage status in the official books, but, love it or hate it, to many in India the Amby was a proud symbol of the country's unique car culture.
Introducing the DC Ambierod
Even before the Amby ceased production, it was a car that went on to inspire some of India's most cutting edge motor designers, like DC Designs. The DC Ambierod, think the love child of the Ambassador car with the American Hot Rod – vintage on the outside, luxury on the inside – made its debut at the 2008 Auto Expo in New Delhi. The super-luxury car carries elements of Knight Rider with an epic dash of golden or metallic bling in its paintwork and is touted as the most expensive car to have ever been featured at the Expo.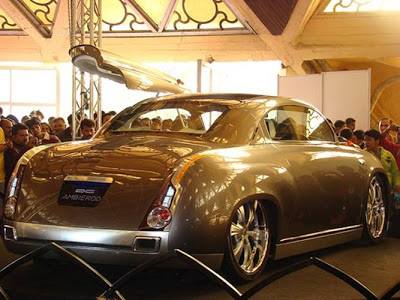 Costing at Rs. 40,000 (USD 1 million), you might need the bank balance of Shah Rukh Khan or Rajinikanth Superstar to buy one, and the skills of James Bond to operate one, not to mention the golden Amby is unlikely to be manufactured on an industrial level.
The luxury car is equipped with an automated instrumental panel backed by a satellite navigation system, a rear vision camera, three LCD televisions, as well as internet and videoconferencing-enabled flat bed and multicolored mood lighting. This retro-futuristic car has been hyped up as being intelligent, but despite the fancy interior, it's design is still inspired by the humble Ambassador car.
Nothing Beats the Original Ambassador Car
At Chennai Garage we might not be able to promise you LCD TV sets in your car, but if you want to give your Ambassador car a golden makeover we can definitely help you pimp your Amby.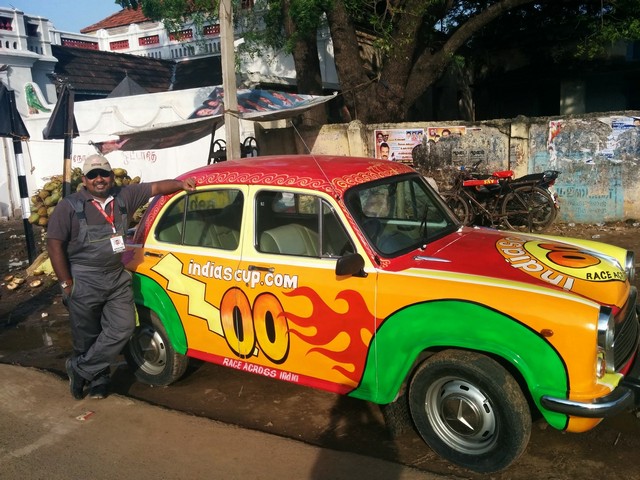 Personally, we feel that original is best, and while the DC Ambierod does look awesome, we still have a special place in our hearts for the classic Hindustan Ambassador. If you're feeling nostalgic, then hit us up, and we can help you buy or rent an Ambassador car – we can even paint it gold if you want!