Buy a Tuk Tuk
There is no better way to see India than by autorickshaw, and if you're looking to own your very own three-wheeled steed then buy a tuk tuk in Chennai from us!
Be Different: Buy a Tuk Tuk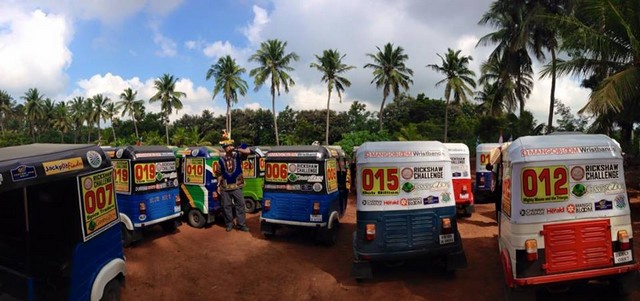 Our autorickshaws are veterans, so you can by sure when you buy your own Indian tuk tuk it will do the job. We can help you out with:
any tuk tuk customization in India or any pimping
we'll give your rickshaw a full service
we'll give you all the appropriate papers you need to drive a tuk tuk in India.
Are You an Indian Resident or Expat? Then Buy a Tuk Tuk!
If you live in Chennai and want to nip in and out of the city streets without racking up the rupees, then drop in for a visit to check out our shaws. And if you're looking to buy a tuk tuk from India to take home, we can help you out with all the appropriate paperwork needed to drive a tuk tuk in India.
Quality Tuk Tuks
When it comes to making an investment like buying vehicles in India, we can understand some might be apprehensive about the quality of their machine. At Chennai Garage, we make sure that all our tuk tuks are veterans that we can toy with so not only are they broken in and already tested, but they're updated to the kind of quality that you need to drive them around Chennai or on your great Indian adventure!
For all your three-wheeled needs, we can help your out here at Chennai Garage, whether you want to buy a tuk tuk or simply just repair one. Contact Chennai Garage for more information about purchasing a tuk tuk.