Rent a Tuk Tuk
The tuk tuk, also known as the autorickshaw, is the undeniable king on the Indian roads. You cannot travel anywhere in India and not come across a rickshaw or a thousand. These three-wheeled devils are perfect for zipping in and out of Indian traffic, especially when downtown Chennai gets clogged up in rush hour.
Rent a Tuk Tuk in India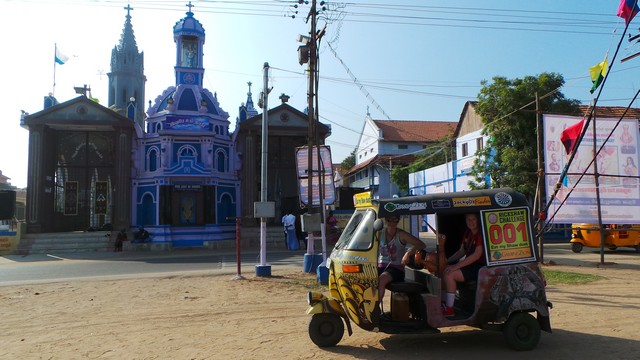 So why not rent a tuk tuk in India? At Chennai Garage we can offer you our tried and tested autorickshaws that are ready to hit the Indian roads. If you need a little help getting your bearings, we can get our partners at the Rickshaw Challenge to give you an introduction to riding a tuk tuk as well as instruction on how to survive both the Indian open road and the manic inner city roads.
Also, if you're planning to do a customized trip round India in a tuk tuk, then we would like to refer you to the Rickshaw Challenge's customized tuk tuk trips where they provide the tour and the structure, we provide the rickshaws!
See India differently, and rent a tuk tuk in Chennai and beyond!
Want to know more? Contact Chennai Garage to find out more about our tuk tuk rentals.